A year ago, I travelled to Punta Cana, which is situated in the Dominican Republic. It was a family trip to celebrate my sister Diana's engagement. Her fiancé Gonzalo is a wealthy man, so he was the one who organised it. We spent a whole week there. It was the best time of our lives.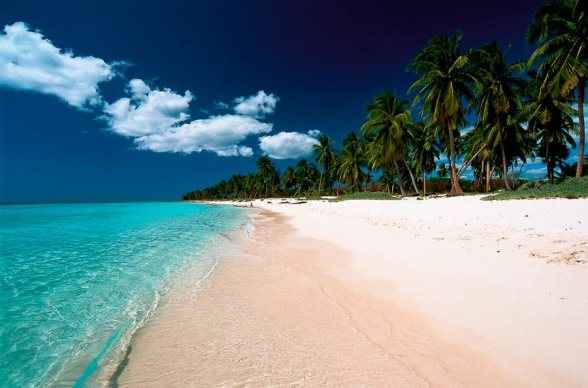 It was late when we arrived, but all looked fantastic, especially outside the resort. There was a starry and sparkly sky. The next day, we went on a little excursion to the next village. There, I met a good-looking guy, who I spent a lot of time with. What I loved the most was doing scuba diving. It was my very first time. How excited I was! The next evening Gonzalo invited all the family and also the good-looking guy to a special dinner. We had already eaten and shortly after he knelt to give Diana a ring. Romantic stuff!
Furthermore, we spent three days sunbathing. Actually, I have no idea who was the most tanned! While we were in our hammock, we were drinking and eating. Afterwards, we took a plane to do sky diving. It was so exciting! The two days left, we were in a yacht with a great amount of champagne. I was singing and dancing all day long. Besides, we saw a lot of dolphins and a wide range of fish. By the way, the good-looking guy asked me out. For our date, we arranged to meet at an exotic restaurant. I wore a little black dress and my favourite heels. We spent such a good time together. He made me laugh a lot. He also danced amazingly.
At the end of the week, we all had to go home because of our jobs. Before leaving, I asked my guy for his phone number and he gave it to me. Later, I sent him a message, but he didn't reply. I tried calling him the next day but I realized that he had given me the wrong number. Luckily, he found me in Facebook and since then we have been in touch. This summer, I am going to return.