It
was
my
first
time in
Thailand
.
Thailand
is
an
Asian country whose capital city is Bangkok. We decided to go there because neither of us had been in this country and we thought that it was a great idea to relax in a good atmosphere. Last summer, we rented a holiday home, where there were more families near us, to spend a whole week. Our holiday home had amazing views of the exotic landscape.
As soon as we arrived, my sister and I went to the private Jacuzzi. While my mother and my father were sunbathing, there were a few chefs who were cooking a typical meal. At dinner, we were eating when suddenly people wearing typical costumes appeared and danced for us. It was so exciting! It is said that what happened is a sign of good luck.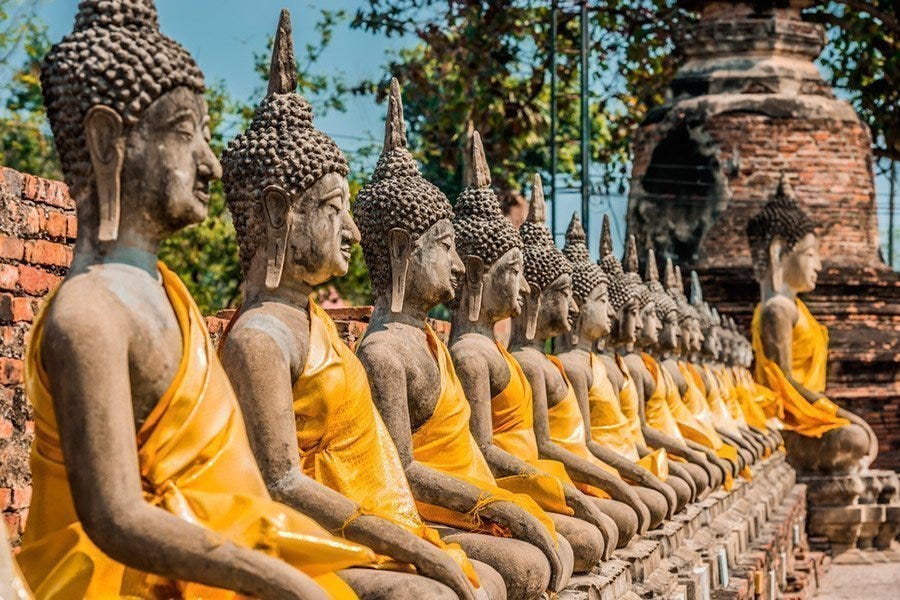 One day, we decided to take a tour around the city. We went to the Great Palace of Bangkok, which was so big with lots of monuments. Then we went to a Buddhist temple, where we saw other Spanish tourists. There were a lot of interesting things. The thing that I liked the most was the man who was sitting by the temple without moving. The next day, we went to a little zoo near our villa. There were a few animals and too many people too! My father and my sister are so brave that they took a photo with a long snake. Later, I wanted to take one with an elephant, but when I stood by his side, the elephant's trunk struck my head. It is thought that I'll be unlucky in love. Oh my God!
We were all the way back home reminding all our stories. All in all, I rather go on holiday with my family than rest at home bored. These are the holidays that I have liked the most, although I have had other experiences afterwards. Actually, I had such a great time that I hope to repeat this.